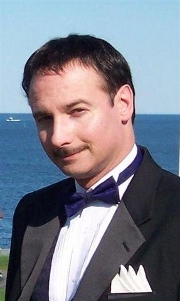 DJ Patrick Daniels
has been entertaining people from coast to coast and border to border for nearly two decades. From touring with national acts, to DJing and emceeing at hundreds of functions, weddings, parties and club events, DJ Pat likes to keep busy. Patrick's meticulous attention to detail never goes unnoticed. From the smallest detail of a passage from a favorite song to creating an all out festive atmosphere that will keep people dancing, entertained and reminiscing, DJ Patrick Daniels gives 110% to every client.

" My philosophy is a simple one; Give the people what they want. Listen to them and be ready to offer suggestions. Creativity, truly is my specialty. It is an honor and a privilege to be a part of Best Maine DJs . I have always been associated and or affiliated with, " You wanted the Best, and you got the Best ".....today I am happy to finish that famous introduction with BEST MAINE DJS!"

We present some of the finest Maine Wedding DJs in the state of Maine. They each bring their own unique style and specialty to each and every function.

All events are custom tailored.